TESTIMONY: The Christian Writings and Testimonies of Arlin Ewald Nusbaum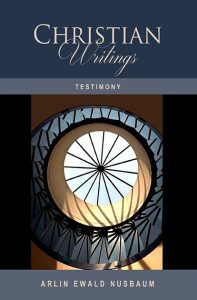 Click image to purchase.
Details Arlin's Christian testimony with visits by Jesus, and is a lead-in or Introduction to his Christian titles with an explanation and commission from Jesus for doing so. Also includes his testimonies of God the Father.
Table of Contents