TESTIMONY: The Miracle Painting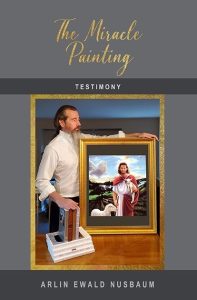 Click image to purchase.
[This is an updated and greatly expanded edition of a previous title by the same name.]
In a world where hope is lost, what could be better than a fresh witness from the Lord Himself? This book details the painting by artist and professor Glenda Green and its interpretation by Arlin Ewald Nusbaum. The name of her painting is The Lamb and The Lion, and her book which describes how it came about is Love Without End – Jesus Speaks.
Table of Contents
INTRODUCTION

BACKGROUND

PART 1 – SPIRITUAL MEANING

PART 2 – PHYSICAL MEANING

PART 3 – FUTURE MEANING

PART 4 – JESHUA'S OWN WAY

PART 5 – SHEPHERDS